Spring Clamps
Vinyl coated tips and handles make these spring clamps ideal for many clamping applications.
Spring clamps can be used to attach oversized tarps on vendor booths. Although easy to use, spring clamps do not hold tarps taut like the ball ties do. Beware of rain pockets when using spring clamps.





Mini clamps are great for holding papers together, attaching displays, and used in place of a clothes pin.
Viewing

1

to

3

of

3

items
Sort by:
Display
results per page
/category/spring-clamps
30
sku_asc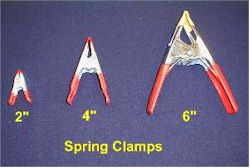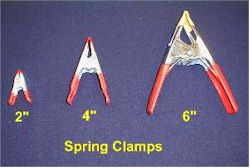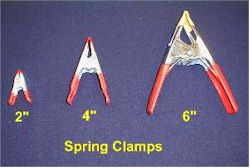 Viewing

1

to

3

of

3

items
Sort by:
Display
results per page
/category/spring-clamps
30
sku_asc